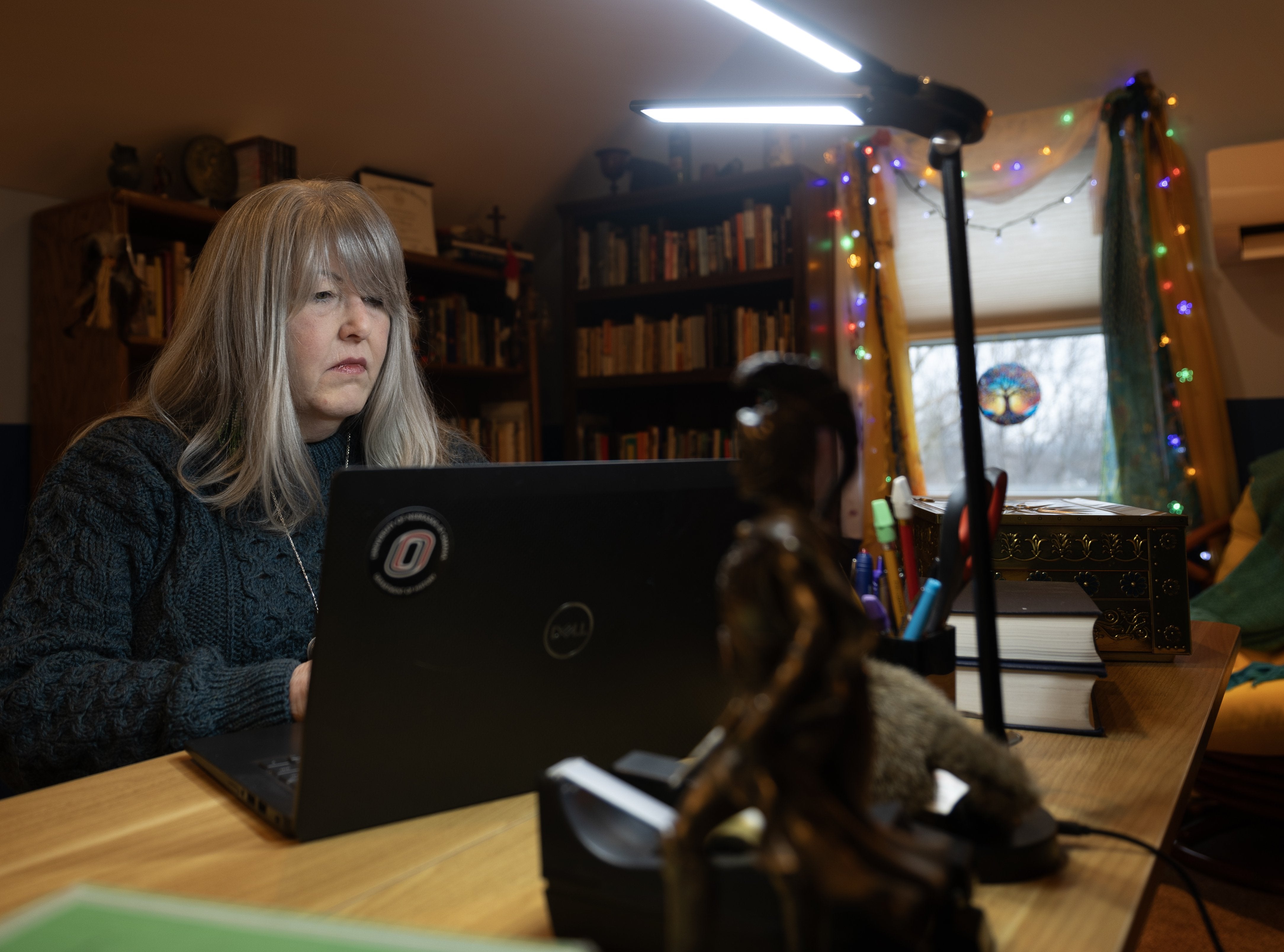 Author: Jeanne Reames
Interviewed expert in The History Channel's "Ancient Empires: Alexander."
Born and raised in Florida, Jeanne Reames counts Lakeland as her hometown. She attended the University of Florida (Go Gators!), where she majored in English with a focus on creative writing. Besides Lakeland, she's called Lake Wales, Tampa, and Gainesville home at some point. She even met her former husband while at UF. She went on to acquire two more degrees in different subjects, albeit all in the humanities. And it was while pursuing a master's at Emory that she first heard about this dude called "Alexander the Great." She grew fascinated by this complex figure who inspired such various opinion. Never one to do things by halves, she checked out book after book, not only about Alexander, but also about ancient Macedon. Fascination had turned to obsession.

How did she wind up a college professor? Sometime during her second semester at UF, while walking across the quad in what passed for a cool Florida February (meaning the temps were under 60 degrees), she decided that this college thing suited her. At the time, her ambition was to become an English professor. Certainly not a history professor, as she'd hated history in high school and assiduously avoided it in college. By her master's, she'd changed her intended subject, but not her desire to become a professor. And then . . . well, Alexander always was a conqueror.

Aside from teaching Greek history, she's served as the History Department's Graduate Program Chair, and with several of her colleagues in various departments, started the Ancient Mediterranean Studies Program, which she's directed since its inception. Her professional CV lists various publications, conference papers, grants, classes taught, and offices served, but that likely isn't of great interest to readers of Dancing with the Lion, except as proof she might know something about Alexander and Macedonia. Will she continue to write fiction? Yes, of course, and hopes to return to Alexander's story too, eventually.

She lives in Omaha in a neo-Tudor built in 1939. With her son grown and on his own, she shares her little house with two impertinent black cats (Licorice and Cecilia Iphigeneia), a polite garden bunny dubbed Summer, and a feisty fox squirrel who argues with her over who has rights to the garden at what time of the day. In warm weather, her front porch will be occupied by a key lime bush named Cyrus the Great, because she's still a Florida Girl at heart.
Her Website: https://jeannereames.net/Dancing_with_the_Lion/DwtL.html
On Facebook: facebook.com/jeanne.reames.3
On Instagram: instagram.com/jeannereames
On Twitter: twitter.com/DrReames