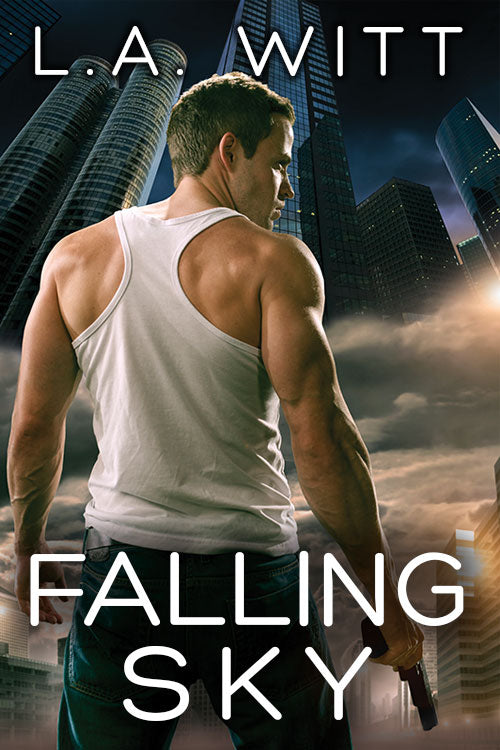 Series: Falling Sky
Author: L.A. Witt
Liam Lansing is heir to a prominent family of bio-modified vampires. That is, until he chooses the wrong lover and is cast down to the Gutter to scrape for his life.
Daniel Harding is heir to Cybernetix and a prince of the corporate Sky. That is, until his ideology drives his father to put a price on his head, forcing him into the Gutter.
Years of anger and a heap of mods have kept Daniel and Liam apart. They have no reason to trust each other, but a bargain that began with the simple urge to live soon reminds them of the love they once shared. Together, they plan to rip open the hidden corruption that runs the Sky—for vengeance, for justice, and for hope. Only through courage in the face of death—or worse—might Daniel and Liam change the world they live in and create something new under the sun.