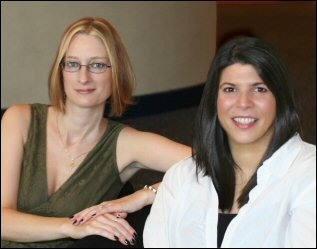 Author: Sydney Croft
Sydney Croft is the alter-ego of Larissa Ione and Stephanie Tyler, two New York Times bestselling authors who blend their very different writing interests into adventurous tales of erotic paranormal fiction. Together, they developed a world where people with extraordinary abilities, like the power to control storms, could live and work with others like them. The series has been described as "Erotica meets the X-Men," and is unique in its own "erotic super hero romance" niche.
Larissa and Stephanie live in different states and communicate almost entirely through email, though they often get together for conferences and book signings.