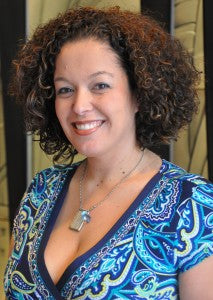 Author: Lorelie Brown
After a seminomadic childhood throughout California, Lorelie Brown spent high school in Orange County before joining the US Army. After traveling the world from South Korea to Italy, she now lives north of Chicago. She writes her Pacific Blue series of hot surfers in order to channel some warmth.
Lorelie has three active sons, two yappy dogs, and a cat who cusses her out on a regular basis for not petting him enough.
In her immense free time (hah!) Lorelie cowrites award-winning contemporary erotic romance under the name Katie Porter. You can find out more about the Vegas Top Guns and Command Force Alpha series at www.KatiePorterBooks.com or at @MsKatiePorter. You can also contact Lorelie on Twitter @LorelieBrown.
Connect with Lorelie:
Website: loreliebrown.com/
Twitter: @LorelieBrown
Facebook: facebook.com/lorelie.brown