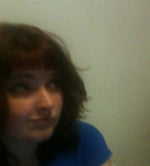 Author: Heidi Belleau
Heidi Belleau was born and raised in small town New Brunswick, Canada. She now lives in the rugged oil-patch frontier of Northern BC with her husband, an Irish ex-pat whose long work hours in the trades leave her plenty of quiet time to write.
She has a degree in history from Simon Fraser University with a concentration in British and Irish studies; much of her work centred on popular culture, oral folklore, and sexuality, but she was known to perplex her professors with unironic papers on the historical roots of modern romance novel tropes. (Ask her about Highlanders!)
When not writing, you might catch her trying to explain British television to her newborn daughter or standing in line at the local coffee shop, waiting on her caramel macchiato.
Connect with Heidi: