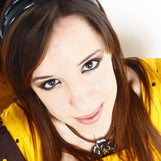 Author: Cornelia Grey
Cornelia Grey is a creative writing student fresh out of university, with a penchant for fine arts and the blues. Born and raised in the hills of Northern Italy, where she collected her share of poetry and narrative prizes, Cornelia moved to London to pursue her studies.
After graduating with top grades, she is now busy with internships: literary agencies, publishing houses, and creative departments handling book series, among others. She also works as a freelance translator.
She likes cats, knitting, performing in theatre, going to museums, collecting mugs, and hanging out with her grandma. When writing, she favors curious, surreal stories, steampunk, and mixed-genre fiction. Her heroes are always underdogs, and she loves them for it.
Connect with Cornelia: